Harness for the paramotor with J-bars
Light, heavy-duty, convenient suspension system for paramotors with soft high hooking points and fixed lower J-bars.
Read more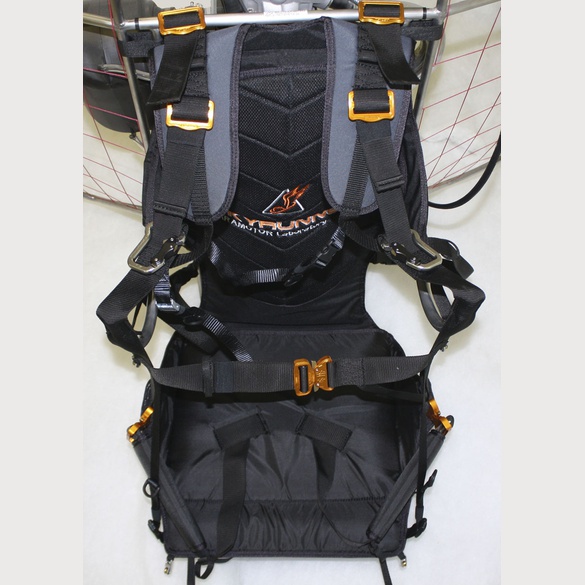 Produced from the most modern materials: 300D Ripstop PolyOxford, Tafeta 190, mesh Sandwich, backrest cushion - Trocellen polyethylene foam (used in the manufacture of lifejackets and provides excellent flotation), threads by Coats Nylbond, metal accessories by Austrialpin and plastic buckles from ITW Nexus. The interior seat of the harness is made of composite materials.
The suspension system is equipped with three pockets: two on the sides and one on the bottom.
Weight without carbines: only 2.5 kg!
The cost of the suspension system with carbines AustriAlpin Power Fly - 256 euros.
We also draw your attention to the fact that we can produce different our products with your LOGO!!!
Do not hesitate to contact us!
We will be glad to help you
You can contact our managers by phone +7 (8112) 75-12-34 from 8am to 5pm (UTC +3), or by e-mail info@skyrunner.ru and sky@skyrunner.ru