Mini-trike "Hopper"
Very light and compact trike.
Compatible with any SKYRUNNER paramotor
(if you have a frame from different manufacturer, please contact our managers).
The titanium version will be available SOON!
Read more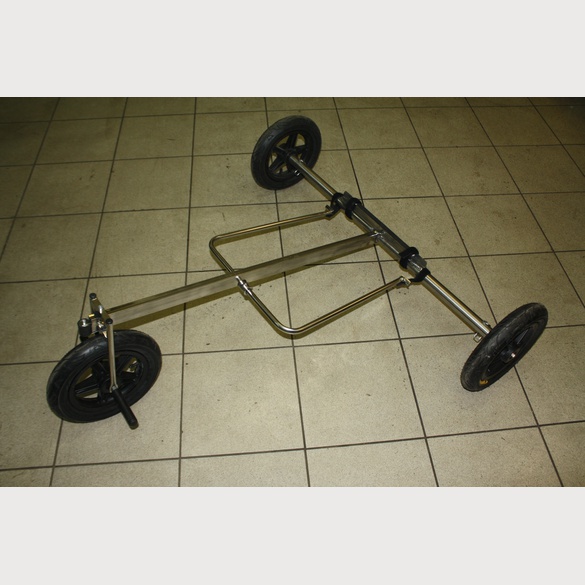 The paramotor is quickly and reliably fixed on the trike frame and you do not need any additional devices.
Removable rear wheels allow you to save space during transportation and storage.
Weight of steel model: about 7.5 kg (depending on the type of wheels).
For all questions (installation / compatibility of the frame, type of wheels, material, etc.), please contact our managers!
Do not hesitate to contact us!
We will be glad to help you
You can contact our managers by phone +7 (8112) 75-12-34 from 8am to 5pm (UTC +3), or by e-mail info@skyrunner.ru and sky@skyrunner.ru